Goals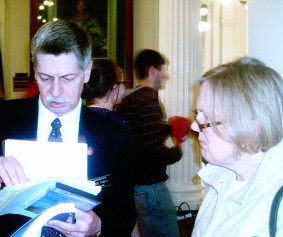 What I Hope to Accomplish as Your Senator
Economy
Lower taxes
Implement economic growth policies
Deregulate business
Create business-friendly marketplace
Education
Increase quality through parental choice
Preserve local control
Keep the courts out of education funding issues
Increase federal funding of special education
Promote Education Savings Accounts and virtual classrooms
Oppose Common Core
Environment
Protect our natural resources and private property rights
Encourage recycling
Promote source reduction and waste-to-energy initiatives
Family
Promote traditional values and parental rights
Promote respect for life, respect for property, self-respect, and respect for others
Firearms
Preserve our Second Amendment rights
Health Care
Increase access to, and affordability of, high quality private care
Bring incentives to the medical marketplace
Promote Medical Savings Accounts
State Government
Increase transparency
Responsible and balanced budget
States' Rights
Oppose unfunded federal mandates
Preserve New Hampshire's sovereign rights
I am excited about the opportunities before us this year, the hope and the vision of setting New Hampshire on the road to prosperity.
As a husband and father, I do not want my children and grandchildren bearing the financial burden of today's generation, so I fight for a limited government that serves the people and lives within the means of the people to comfortably support it.
I want to create opportunities for people to succeed in life, and not have them subject to limitations placed on them by a heavy-handed government, so I push for pro-economic growth policies that attract and retain businesses that foster good paying, private sectors jobs.
As a military veteran, I am saddened that while we enjoy the rights and freedoms secured by those who served and sacrificed, many veterans are denied the health care they earned, so I will stand as their advocate to ensure that their service and sacrifice is not forgotten, but is honored and respected.
As a citizen of New Hampshire, "Live Free or Die" is more than a motto to me – it is a way of life. As I have done in the past, I will continue to support devolution of laws from the federal government to the state, where such ideas or laws can more effectively be implemented.