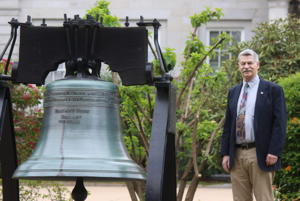 What I Hope to Accomplish as Your Senator
After serving 18 years in the House, I had the honor of representing District 11 in the State Senate from 2014-2018.
While major accomplishments were achieved toward our goals over that time, many challenges still remain to be addressed in the next term. As in the past, I will continue to seek creative, responsible, and common-sense solutions to the challenges remaining before us – especially solutions that will preserve the New Hampshire Advantage.
I will also continue to seek the responsibility, transparency, and accountability that you expect from state government so that you can determine if your state government is working for you.
Working together as a team, we have made, and will continue to make, a difference. I therefore respectfully ask you to cast your vote to re-elect Gary Daniels for State Senate.
Economy
Protect the New Hampshire Advantage
Lower taxes
Encourage growth
Deregulate business
Firearms
Preserve and protect our Second Amendment rights
Education
Implement school choice
Preserve local control
Keep the courts out of education funding issues
Full federal funding of special education
Education to career strategy
Environment
Encourage free-market solutions for clean energy
Protect our natural resources and private property rights
Promote source reduction and waste-to-energy initiatives
Family
Promote respect for life, property, self, and others
Health Care
Increase access to, and affordability of, high quality private care
Bring incentives to the medical marketplace
State Government
Increase transparency
Increase accountability
Live within our means
Responsible and balanced budget
States' Rights
Oppose unfunded federal mandates
Preserve New Hampshire's sovereign rights