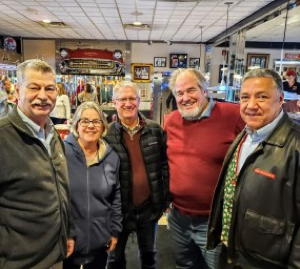 CHEN YANG LI FUNDRAISER – MARCH 9, 2022
I am excited to announce the return of my fundraising reception hosted at Chen Yang Li. I hope you will join me for an evening of great food and great people on Wednesday, March 9, 2022 from 4:00 PM – 6:00 PM at Chen Yang Li, 520 South St., Bow, NH 03304.
Tickets can be purchased online or you can reserve your spot by sending a contribution to "Friends of Gary Daniels" at 127 Whitten Road, Milford, NH 03055.
Click here for event details listed in the invitation.
I look forward to seeing you at this fun event and don't forget to bring your appetite.
Sen. Gary Daniels
—