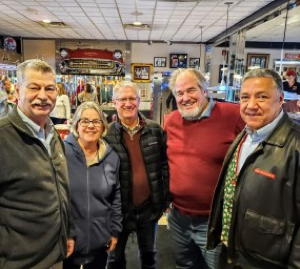 RECEPTION FOR SENATOR GARY DANIELS – OCTOBER 13, 2021
You're invited to join us at a reception in support of State Senator Gary Daniels.
The reception will be Wednesday, October 13th from 5:30 PM to 7:30 PM at Able Ebenezer Brewing Company, 31 Columbia Circle, Merrimack, NH.
You can RSVP to: tyler@redmaplepolitical.com
Or by phone: 603-247-4558
Or purchase tickets and sponsorships online HERE.
Please see the invitation HERE for more details and mailing information.
Tyler 603-247-4558; tyler@redmaplepolitical.com
—