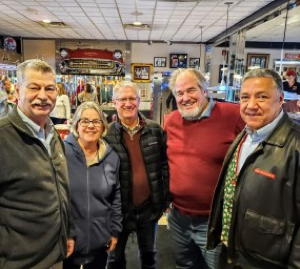 SUNDAY, OCTOBER 25, 2020 – MILFORD HOUSE PARTY for DANIELS and AMMON
Join us for a Milford House Party!
Please join State Representative candidate Keith Ammon and I in Milford for a meet and greet this Sunday from 3-5PM hosted by former State Representative, Carolyn Halstead and her husband Rob, 79 Ruonala Road, Milford, NH 03055
Both Gary and Keith are former two-term legislators and will be happy to chat and answer your questions regarding New Hampshire politics.
Donations are appreciated but not necessary.
Refreshments will be served.
Please note: Melendy Rd is closed beyone Ruonala, so be sure to come via Rt. 13.
Help us win back the majarity in Concord!
—