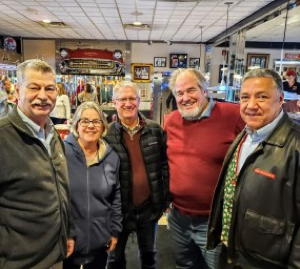 CAMPAIGN KICKOFF EVENT
Join us as we kickstart our 2022 campaign.
When: Tuesday, June 28th from 6:00 PM to 8:00 PM
Where: Los Primos Mexican Restaurant, 3 Amherst Rd, Merrimack, NH
Tickets are $50 per person with sponsorships available. There will be tacos as well as a cash bar.
You may purchase tickets online here.
Contributions may also be written and mailed to "Friends of Gary Daniels" at 127 Whitten Road, Milford, NH 03055.