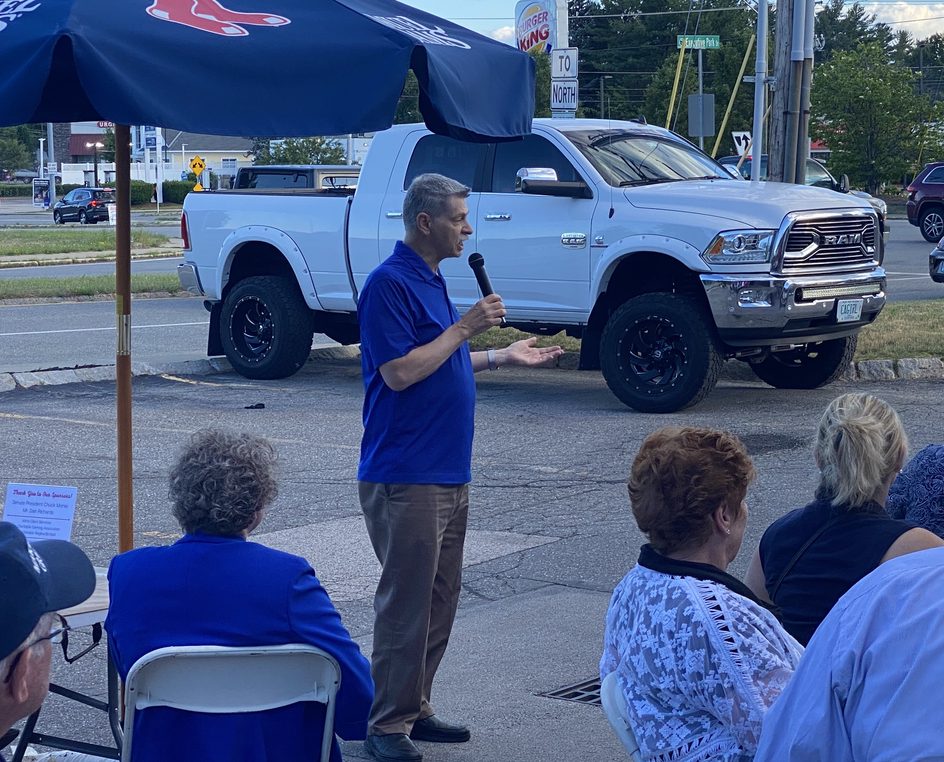 Last night we kickstarted our 2022 campaign at a local favorite, Los Primos in Merrimack, and it was a wonderful time with friends, family colleagues and great food.
We were proud to celebrate how our delegation worked together to deliver successes for District 11 consisting of Amherst, Merrimack, Milford, and Wilton.
We passed the most conservative budget in NH history that cut taxes, expanded school choice, and protected life
Returned millions to our communities by reallocating the Rooms and Meals tax distributions to ensure our towns get a fair shake
Cut business taxes
Finally removed the Merrimack tolls!
Ensured the town of Merrimack would not be on the hook for paying and up-keeping Continental Boulevard
We took on big polluters in our district and continue to fight for clean water
We cast votes to tell the Federal Government we will not be extorted by their federal funds
Thank you to everyone who attended and contributed. Thank you to Merrimack's Representative Maureen Mooney for her energized introduction as well as my colleague, Senator Regina Birdsell, for her kind words.
With your help, we will keep this seat and ensure Republicans have a strong majority in the State Senate.
My best regards,
State Senator Gary Daniels